Note: NASSPE was renamed NACE, the National Association for Choice in Education, in November 2011. Read more about the name change at the new web site. This web site, the "old" web site singlesexschools.org, continues to receive more than 100,000 hits a month. So we will continue to maintain it, for the time being.

Since the founding of NASSPE/NACE in 2002, there has been a resurgence of interest in all-girls or all-boys public education in the United States. Unfortunately, this exuberance has led some school districts to plunge into experimentation with this format without a thorough grounding in the complexities of the single-gender format. Without proper training, the single-gender format does not magically boost outcomes, and may even lead to disappointing results. With proper training in how best to take advantage of the single-gender format, however, good outcomes are more likely.

Advocates of single-sex education do NOT believe that "all girls learn one way and all boys learn another way." On the contrary, we cherish and celebrate the diversity among girls and among boys. We understand that some boys would rather read a poem than play football. We understand that some girls would rather play football rather than play with Barbies. Educators who understand these differences can inspire every child to learn to the best of her or his ability. Conversely, educators and parents are recognizing that all too often, coeducational settings actually reinforce gender stereotypes via the process that researchers call "gender intensification." Many boys at coed schools will tell you "poetry is for girls." Many girls at coed schools will tell you that computer science is for boys.

The good news is that the gender-separate format can boost grades and test scores for BOTH girls and boys. However, that improvement doesn't happen automatically. Just putting girls in one room and boys in another is no guarantee of success. As already noted, and as with anything else in education, adequate preparation in proven, evidence-based strategies is key.

We now have good evidence that single-sex classrooms CAN break down gender stereotypes, particularly when teachers have appropriate professional development. Girls in single-sex educational settings are more likely to take classes in math, science, and information technology, especially when teachers have received appropriate training. Boys in single-gender classrooms -- led (once again) by teachers with training in how to lead such classrooms -- are much more likely to pursue interests in art, music, drama, and foreign languages. Both girls and boys have more freedom to explore their own interests and abilities than in the coed classroom.

It's not sufficient just to put girls in one classroom and boys in another. In order to improve academic performance and broaden educational horizons, you'll need to understand the subtleties of gender differences in learning. If you're ready to start learning, you'll find plenty of resources at our Web site, including more information about how to contact us.
---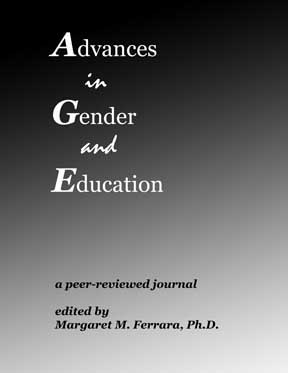 Our home page (www.singlesexschools.org) has received more than 1,350,000 visits since October 2, 2002 (this figure does not include visits to any of our 55 subsidiary Web pages). Since this site was first launched in January 2002, the site as a whole has received over 11,000,000 hits from over 3,400,000 visitors around the world. The map below illustrates the worldwide distribution of visitors to our web sites.

Girls who attend single-sex schools are more likely to participate in competitive sports than are girls at coed schools.
Single-sex schools break down gender stereotypes. It's cool to study.
Single-sex schools break down gender stereotypes. Girls at single-sex schools are more likely to study computer science and technology than are girls at coed schools.